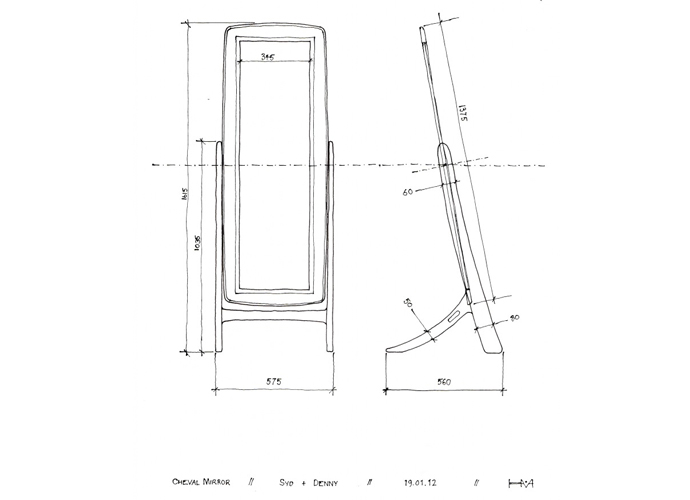 15th April 2012
I've been doing pieces of bespoke cabinetry and joinery for a church in Chester for a couple of years now, and the project below was commissioned by a couple from the congregation. It was a real joy to make and has some nice features in it's construction. Here's the photo diary of how it was made…
The brief was to re-frame a mirror which sat in an existing wardrobe door. The existing glass was old, flat and heavy, and well worth saving. I drew a design up which incorporated simple curves and restrained detailing to create a contemporary piece which would sit comfortably with the client's existing furniture.
When I removed the mirror from it's original frame, I noticed a makers badge on the back which dated the glass to 23rd January, 1905. My aim was to make a frame and stand which would make the glass survive for another hundred years.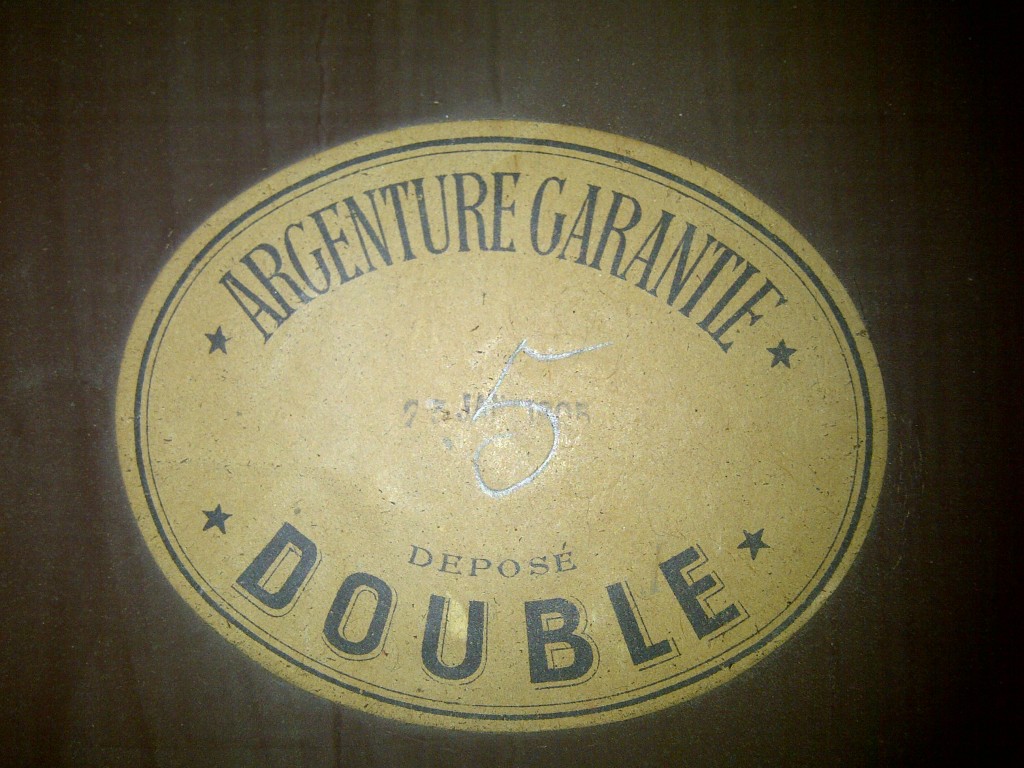 The design was made into full scale templates which were used to trace the curves onto the oak. The components are cut using the bandsaw and then sanded on a bobbin sander until smooth.
It was really important that the piece had a tactility and softness as, when the mirror was in use, the angle  would be manipulated by hand. For this reason, each of the components that made up the frame and stand were rounded on all edges. This was done with a 10mm router cutter and then hand sanded until smooth.
The design of the mirror went through a number of proportional changes, and the finished piece was considerably more compact than was originally proposed. One of the key benefits of bespoke and handmade furniture is that the piece can be made to your exact requirements as was the case with this piece.
Achieving a high quality finish starts with good preparation. I usually sand through the grades from 120 grit through to 320 grit with the random orbit sander. I then sand along the grain by hand with 400 grit paper. The first coat of oil should be applied before assembly to ensure an even coat over all surfaces. It can be a nightmare to get into awkward corners with the oil and I reckon it saves time in the long run to rub the first couple of coats in before putting all the pieces together.
I my makers mark,  the HM insignia, into all the pieces I make. It's real important to be proud of your work, especially in the craft sector, and I see the makers mark as a sign of quality and longevity. It's there because the maker wants to be associated with the piece for years to come, and that's because they know it will stand the test of time.
And here's the finished piece. It was really good fun to make, and thank you to Syd and Denny for commissioning it.
This oak cheval mirror was handmade by Hugh Miller, from HM HandMade in Cheshire. HM Handmade specialises in the design and construction of bespoke cabinetry and architectural joinery. If you would like to see more projects by HM Handmade, visit the website here: www.hmhandmade.co.uk.
Handmade Cheval Mirror, Oak Mirror Stand, Bespoke Oak Mirror, Handmade Oak Furniture, Oak Cheval Mirror, Refurbished Cheval Mirror. Handmade furniture in Cheshire Wirral and the North West of England