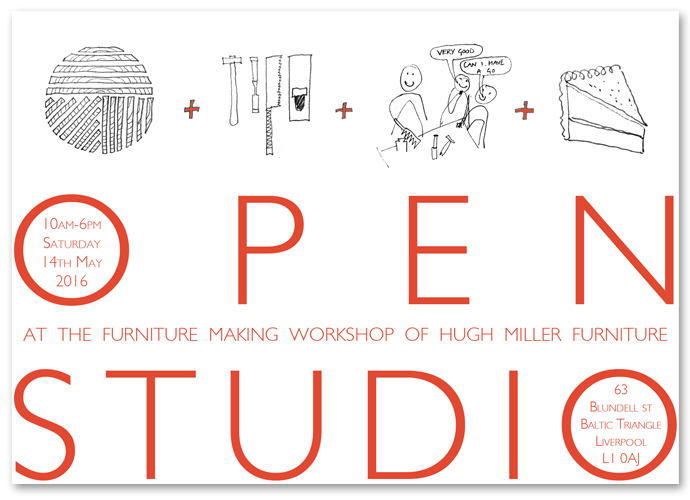 5th April 2016
Dear Friends,
At the end of last year I travelled to Japan, as a Winston Churchill Memorial Fellow, in order to research the unique woodworking culture there. It was an extraordinary learning experience, and I want to tell you all about it.
I would like to invite you to my Open Studio day, at the workshop, on Saturday 14th May, from 10am-6pm. It's a first chance to see my new Japanese-inspired collection of furniture, and I'll be demonstrating and teaching with the Japanese tools I brought back. At 4pm, I'll be giving a talk about the tools, techniques and philosophies of Japanese making. And there'll be cake. Here's all the details….
When:
Saturday 14th May 2016, 10am-6pm
Where:
Hugh Miller Furniture
2nd Floor, 63 Blundell Street
Baltic Triangle
Liverpool, L1 0AJ
Who:
Everyone is invited. Please feel free to bring partners, children, parents and friends, and forward this invitation on to anyone you know who might be interested.
I'm really excited to tell people about my time in Japan, and to show this new collection of work, so I hope you'll be able to make it. If you'd like more info, or have any questions, please get in touch.
All the best, and I'll see you in May,
Hugh
Hugh Miller
Hugh Miller Furniture
2nd Floor, 63 Blundell St
Baltic Triangle
Liverpool,  L1 0AJ
tel. 0151 709 0970  //  mob. 07789 768 302
web. www.hughmillerfurniture.co.uk