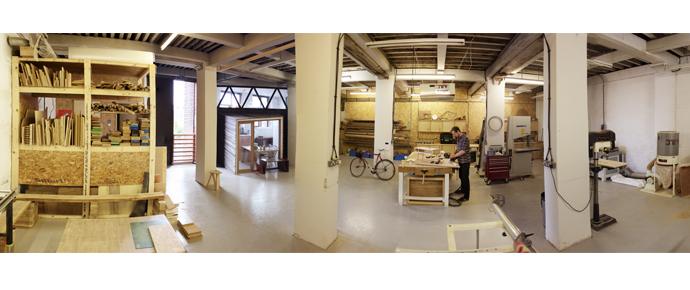 The studio, where all our pieces are designed and made, is in the Baltic Triangle area of Liverpool. Located on the 2nd floor of a Victoria warehouse, the studio is a tall, columned space with memories of it's maritime past, and is the perfect setting for our modern furniture studio of today. All materials are hoisted up the outside of the building, as they were 100 years ago, and finished pieces are taken out the same way.
The studio comprises two distinct spaces. The main space is a traditional woodworking shop, with machinery, benches and layout areas. All our pieces of furniture are handmade and finished here. Connected to the woodworking shop is the design studio. This is where we draw, model and design, and where clients come to discuss their pieces during the designing and making process.
If you would like to discuss a project with us, you can visit the studio yourself for yourself. Get in touch to arrange a meeting here.