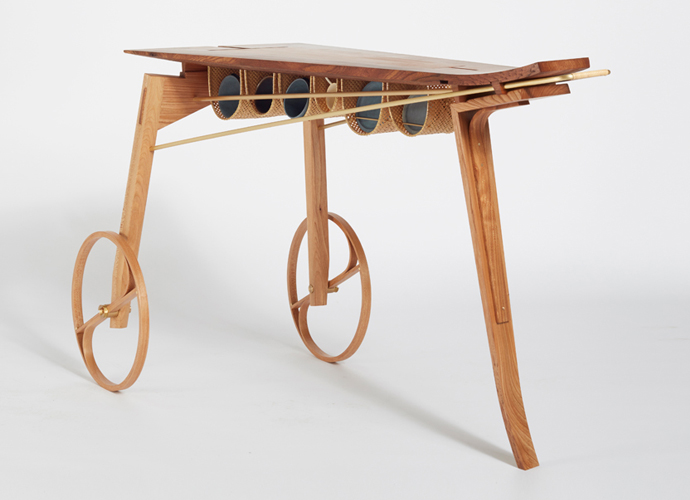 Coffee Cart no.1 (2016) is the signature piece from 'The Coffee Ceremony' collection. The piece, made in solid British elm, takes inspiration from Japanese design principles, as well as Western cabinetry techniques. A set of innovative  constructional and design techniques were employed in the creation of the piece.
The wheels are formed from constructional veneer, and axled on bespoke brackets made in solid brass. The curves of the top and front leg are created through splitting and steam-bending the timber, allowing it to dry against a former. The hand-cut joints are wedged in Japanese smoked bamboo, and the rear legs are connected to the table top with a sliding dovetail tenon
Ceramics by Saiko Fukuoka; Bamboo weaving by Sagawa Takehiko
Price: on application
The piece will be exhibited as part of Collect, at the Saatchi Gallery, 2nd-6th February 2017.